Check out our gift guide for Holidays season
The most magical time of the year is upon us—Christmas is just around the corner, and with it comes the infectious spirit of giving! The gift season is in full swing, and it's time to turn up the festive cheer. Buckle up for a sleigh ride as we explore ideas to make this holiday season truly unforgettable.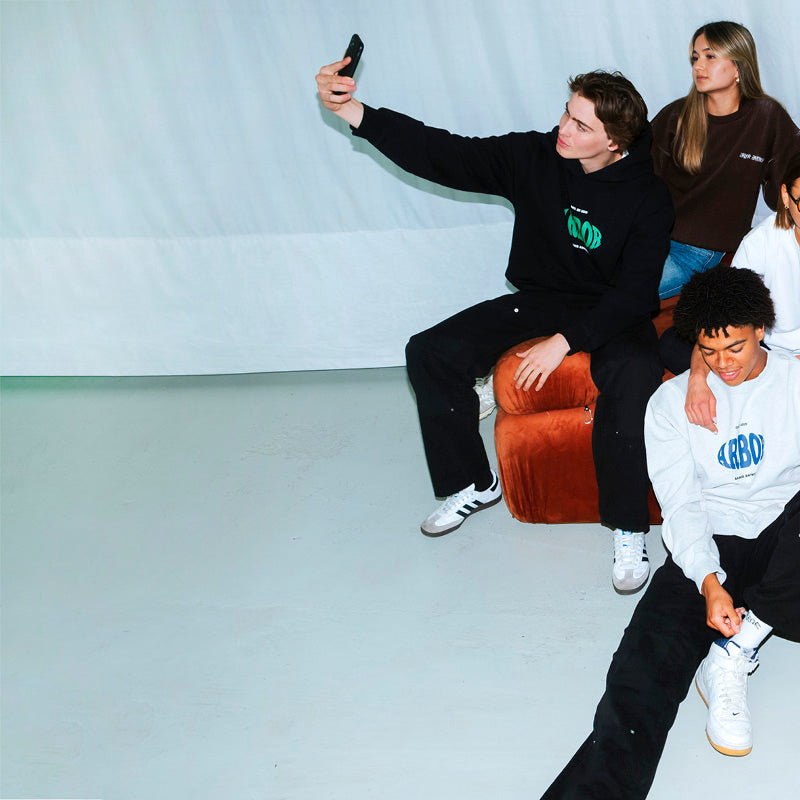 Apparel from Arbor Antwerp
Arbor Antwerp is a clothing brand that creates sustainable, high-quality garments. Surprise your loved one with a stylish, eco-friendly piece from their collection.
Discover more
Sneakers from Adidas
Adidas is a classic brand that never goes out of style. From sleek all-white versions to colorful, bold designs, there's a pair of Adidas sneakers for everyone.
Outerwear from Daily Paper or UGG
Outerwear makes for an excellent gift during the winter season, and with brands like Daily Paper and UGG, you can rest assured that your loved one will be stylish and warm all season long.
La Grande Dame x Paola Paronetto
La Grande Dame 2015, an exceptional sunny vintagefor a wine full of tension and elegance.
219€ | Exclusively available in store.
French Waltz by Golf le Fleur
FRENCH WALTZ is dozing off in the garden, using the sun as a towel to dry off the leftover beads of lake water. The smell of damp jasmine petals sails in the air, while hints of mandarin and magnolia amplify luminous sandalwood. Sweet yet floral, FRENCH WALTZ is a rose-musk made for everyone.
Shop now
Search by category
Looking for the perfect accessory to compliment an outfit? Check our scarves, hats, socks and bags.