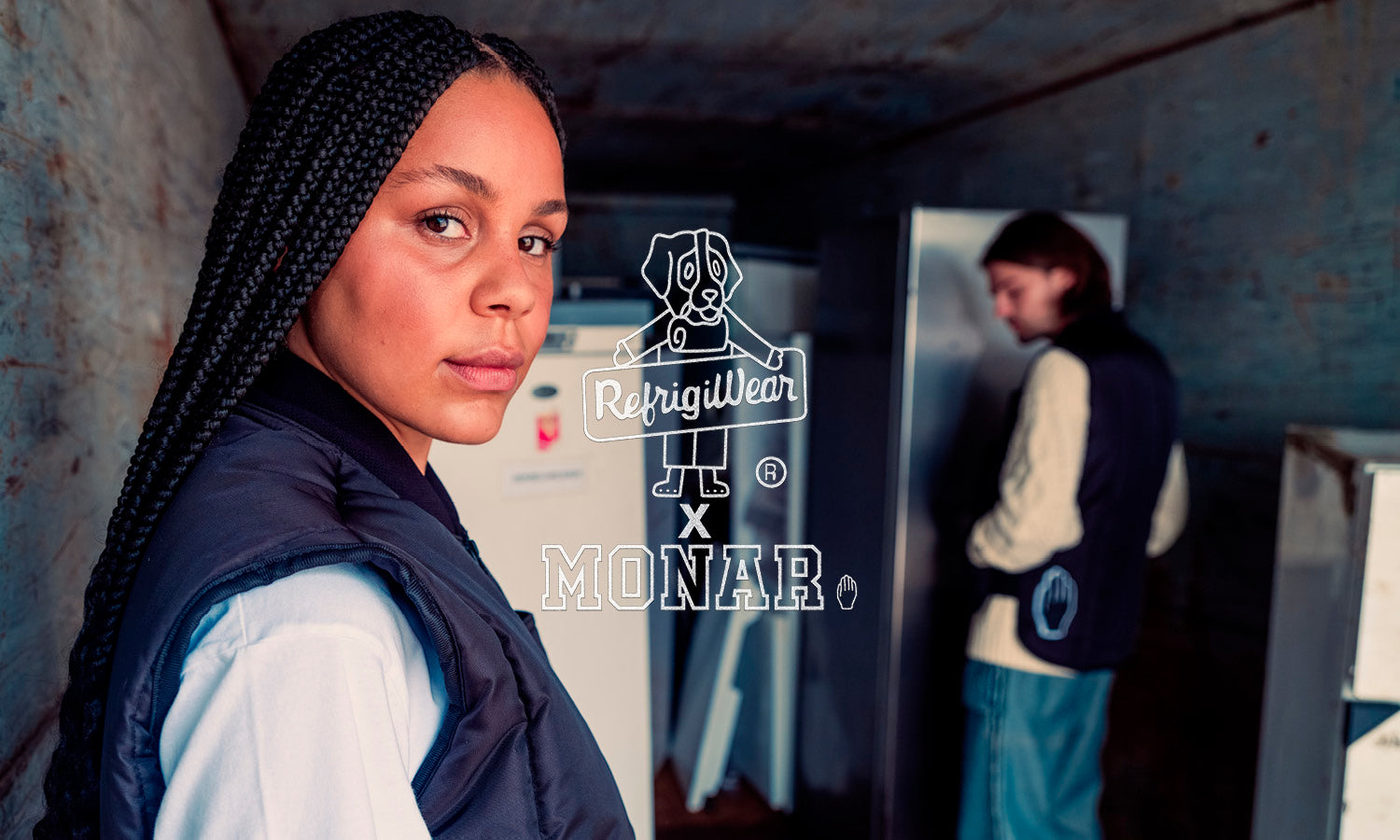 RefrigiWear® x Monar A'PEN Vest
The collab celebrates one of RefrigiWear® icons, the Original Vest, customized with a maxi-patch of the most authentic and representative symbol of the city of Antwerp and, part of our logo, the "Het Handje."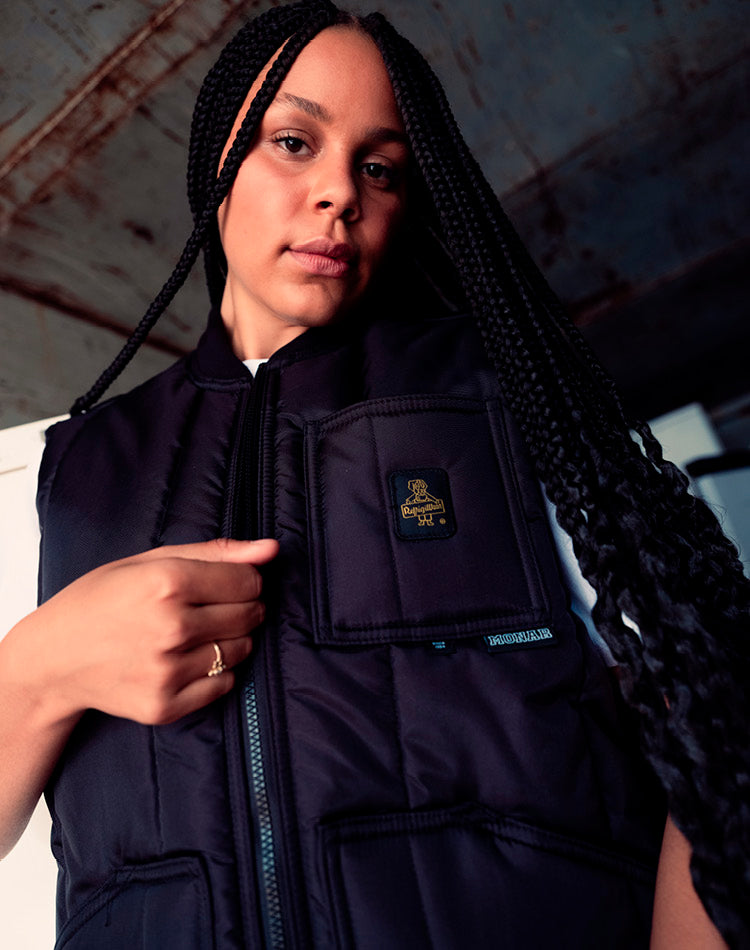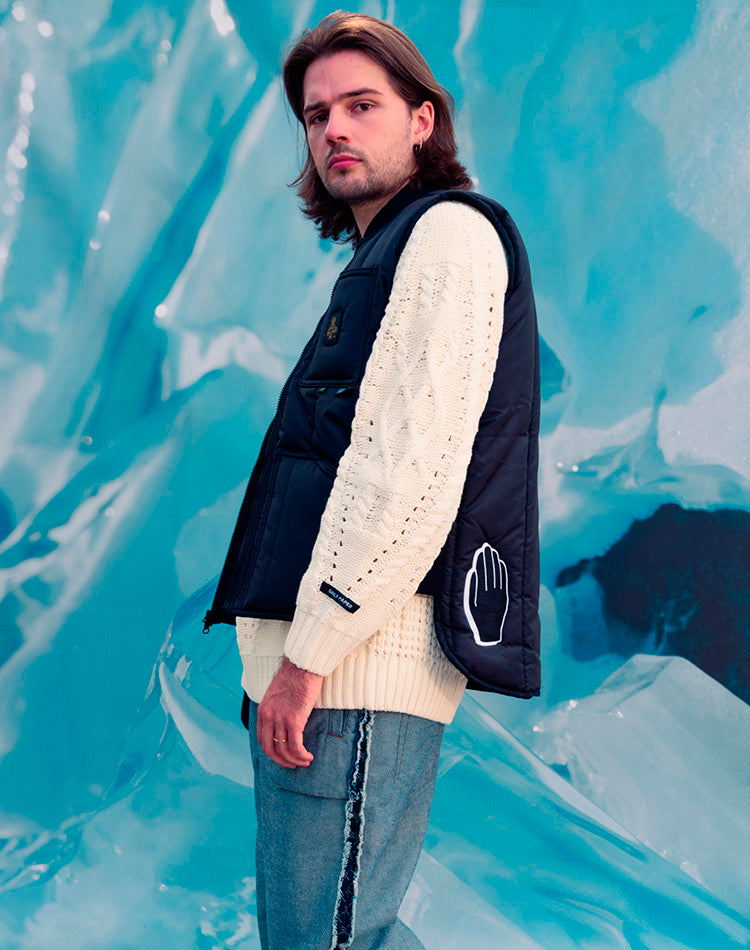 The story behind the "het handje
"Het Handje," meaning "the little hand" in Dutch was born from the legend of Brabo and Antigoon: to free up the city from the toll the sailors were required to pay to navigate on the Scheldt River, the soldier Brabo would have cut off the giant Antigoon's hand and threw it in the river. Thanks to this action, Antwerp began to prosper through its free trade. Today, "het handje" is declined in biscuits, chocolates, key chains, ...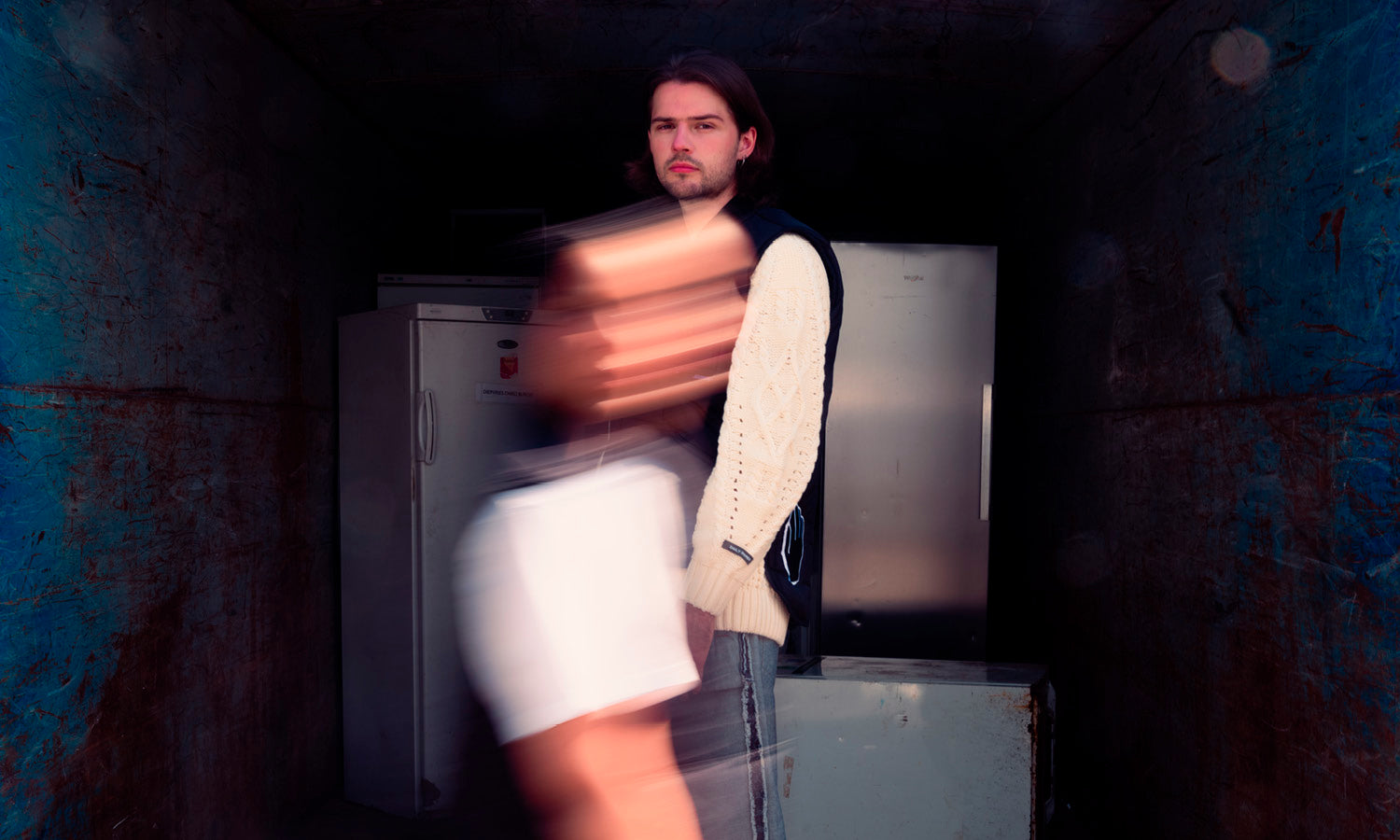 RefrigiWear®: sub zero comfort since 1954
The A'PEN Vest is an exclusive Limited Edition in collaboration with RefrigiWear®. The look is inspired from the brand historical archive garment, featuring our logo on the front pocket and a maxi-size "het handje" patch on the back. An authentic "sandwich" construction with taffeta nylon inner lining, RefrigiFill® insulating padding and shockproof and ultra-durable nylon oxford outer shell, makes the garment unique and highly-performing, guaranteeing the best wind protection and thermal insulation. The vest incorporates some of RefrigiWear most iconic features: signature vertical quilting, two maxi-pockets applied on the front, bomber collar and ribbed inserts on hips, patch pocket applied on the chest. Front zipper and double-slider closure. Small internal pocket. Get yours now!
Shop now